University of Computer Science & Technology
Highly prioritize the quality of education and provide knowledge / expertise that is oriented to the world of work, so that the graduates of STEKOM UNIVERSITY will have knowledge and knowledge as a provision to get success in the world of work.
To further ensure the quality of education, STEKOM UNIVERSITY initially only focused on 2 fields, namely fields related to electronics and computers with Diploma and S1 levels.

STEKOM also provides complete facilities such as computers, internet, libraries, and complete electronics laboratories that support students to progress and develop.

Read More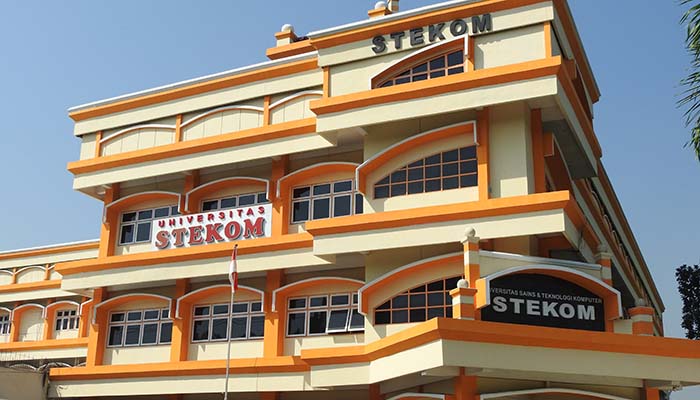 WE WORK WITH

4 IMPORTANT MISSIONS
HYMNE atau gita puja merupakan sejenis nyanyian ditujukan untuk Tuhan atau sesuatu yang dimuliakan. Selain itu hymne digunakan untuk mendoakan, memberi kesan agung, atau pun rasa syukur yang disampaik...
MARS adalah sebuah jenis musik dengan memiliki komposisi irama yang teratur dan menghentak atau dimainkan dengan lebih bertenaga/keras (dinamik marcato) serta memiliki tempo cepat seperti orang berbar...
STEKOM University will hold a 2nd graduation ceremony in 2021 for students with D3, D4, and S1 levels. Graduation will be held on Saturday, November 20, 2021, with the following conditions:1. Graduati...